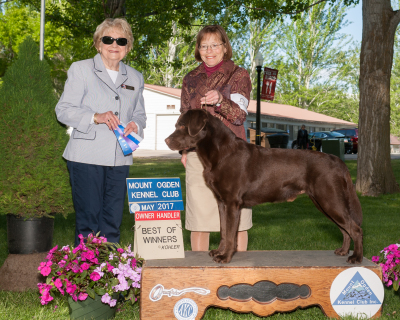 If you have ever watched a "dog show" in person or on TV, you have been watching Conformation.  Conformation is used to judge a dogs structure, coat type, color and other qualities based on  each breeds written  "breed standard".  Based on the breed standard, the judge is also making a determination as to "can the dog do what it is bred to do" (such as hunting or sledding).  Conformation is used as an indicator of quality breeding stock in dogs, which is the main reason only intact (non-nuetered or non-spayed) dogs may compete  in dog shows.  Dog also must be purebred registered with AKC and  in order to compete in Conformation.
Each day at a dog show, dogs compete against other dogs in their breed, with one male and one female winner from the classes.   The winners then compete against entered champions of record;  only one dog in each breed -- the "Best of Breed" - moves on to group competition.  The "Group 1" winner moves on to the showcase of the dog show--Best in Show--to determine the one dog that is "Best in Show" over all the other dogs at the show that day.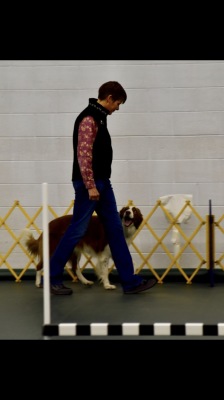 The purpose of Obedience Trials  is to demonstrate the usefulness of the dog as a companion of man, not merely to demonstrate the dog's ability to follow specified routines in the obedience ring.  The primary objective of obedience  is to produce dogs that have been trained and conditioned to behave in the home, in public places, and in the presence of other dogs. It is also essential that the dog demonstrate a willingness and an enjoyment of it's work.
Any dog 6 months or older, purebred or mixed breed registered with AKC may participate.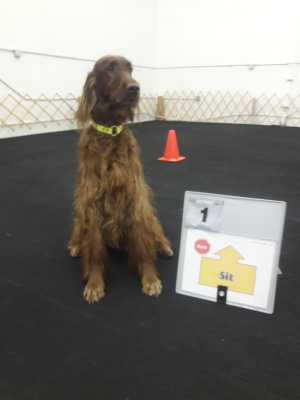 Rally is a stepping stone into  the world of obedience or agility.  Originally called "doodling", rally exercises have been used for over 30 years by obedience enthusiasts to train a more attentive and responsive obedience dog.  Rally as a separate AKC event has grown in popularity and helped create better dog-handler relationships. 


Rally offers both the dogs and handlers an experience that is fun and energizing. The canine team moves at their own pace. Rally was designed with the traditional pet owner in mind, but it can still be very challenging for those who enjoy higher levels of competition.

A Rally course includes 10 to 20 stations, depending on the level. Scoring is not as rigorous as traditional obedience. Communication between handler and dog is encouraged.  Perfection is not required, but there should be a sense of teamwork between the dog and the handler. 
Any dog 6months or older, purebred or mixed breed registered with AKC may participate.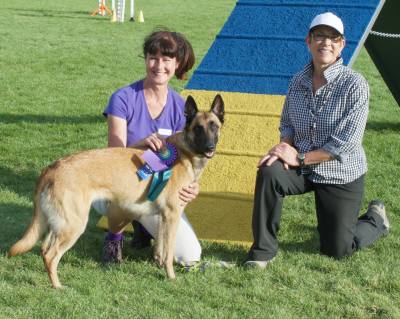 Agility is an exciting competition and spectator sport.  It is a timed event, where the handler and dog teams  must execute a variety of   of jumps, tunnels, A-frames and other obstacles following criteria set for each obstacle, class and level of competion. The handler typically directs the dog by running with the dog and learning the most efficient way to navigate the courses.   Novice levels of competition allow for a few mistakes; Excellent and Mater levels require a perfect or "Clean Run". Any dog 15 months or older, purebred or mixed breed registered with AKC may participate.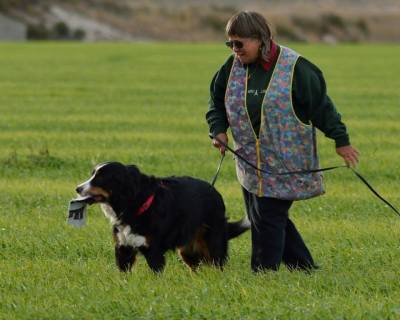 Tracking events are the competition form of canine search and rescue. They provide training for dogs
and their handlers to meet some human needs for tracking and finding lost humans or other animals, as well as, demonstrating the extremely high level of scent capability that dogs possess.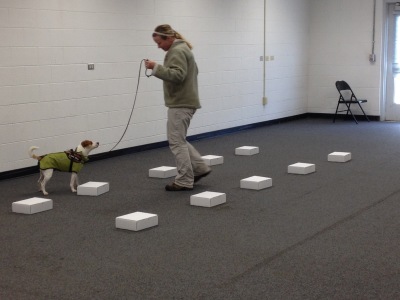 Scent Work celebrates the "joy of sniffing" for dogs,  turning one of their favorite pastimes into a rewarding game.  In many dog sports, handlers direct the dog.  In scent work, neither the dog nor handler knows  where the target oder is hidden.  The sport is based on working detection dogs, and uses various odors  (Birch, Anise, Clove and Cypress oils) and environments or "elements" (container, interior, exterior, and buried) to test the dogs detection skills.